The Blue Scorcher Bakery and Café in Astoria, Oregon is a very unique worker co-op. This worker co-op started out as The Bread Collective, a small group of bread bakers. As the collective grew in reputation, production, and staff, a governance shift was needed. In 2012, the collective converted to a cooperative. The focus also shifted to include the café and chocolate along with the incredible bread.
Astoria itself has a rich history in cooperatives that is worth noting. In 1897, Finnish gillnet fisherman formed the Union Fishermen's Cooperative Packing Company.  The co-op shuttered in 1950s due a unique changes in the fish market, but a 53 year run definitely created a co-op culture within the community.
Blue Scorcher adds to that legacy by adopting sociocracy for its governance and management style. They even take it a step further by holding seats on their board of directors for non-member "experts". This is a relatively unusual situation in worker co-ops. However, Blue Scorcher follows sociocratic principles (see the governance chart below) and recognizes getting outside viewpoints serves the co-op. I have generally not thought that this is a good idea, but since those days have come around. Many worker co-ops tend to be to internally focused. By bringing in outside viewpoints (and they are targeted for certain areas: co-op governance, legal, financial), the board gains perspectives that they may not always see while immersed in the day-to-day operations.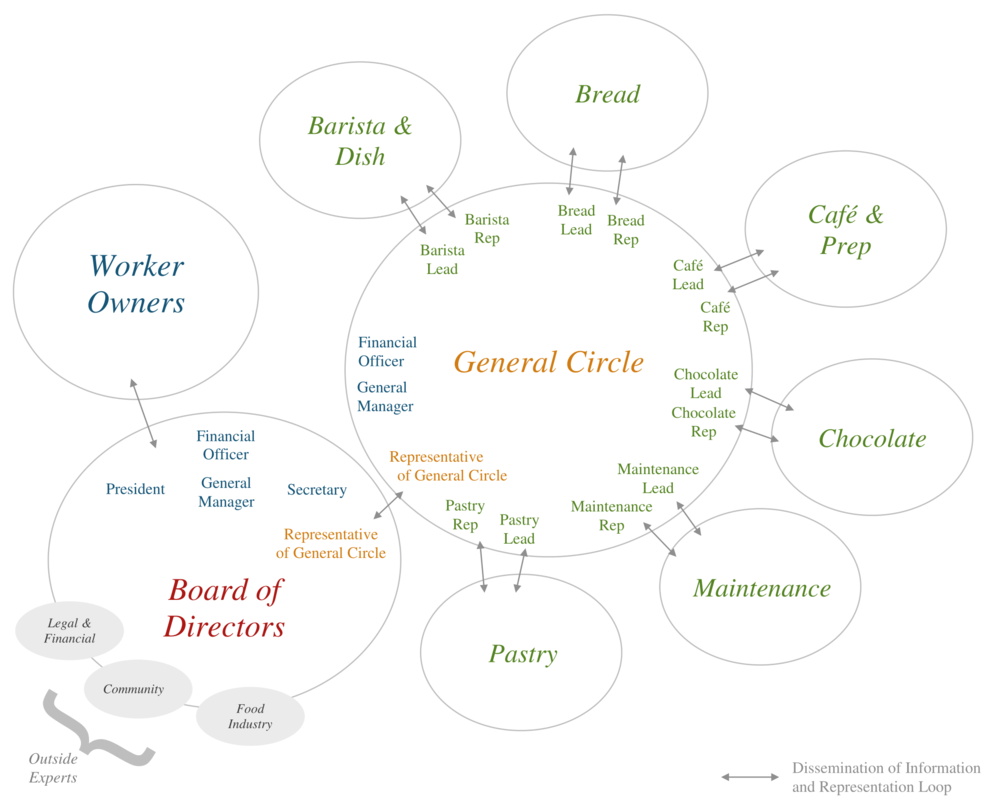 There is a webinar featuring Blue Scorcher produced by Sociocracy for All (it is 47 minutes):